December 17, 2020 marked the one year anniversary of "ELD Full Compliance." Since ELDs first began rolling out in 2017, we have been tracking data transfer success rates, and we are pleased to say these rates have been steadily increasing. We encourage all ELD providers to use the tools available from FMCSA to improve data transfer rates even more in 2021 and beyond to help your customers stay in good standing with FMCSA.
Year in Review – Data Transfer Success Rate Climbs
Between January 1, 2020 and December 31 2020, 843,323 successful transfers (that is, ELD files with a file status of either an "OK" or "Warning") have been received by FMCSA and could be viewed by safety officials.
Over 94% of files since January 1, 2020 have been transferred successfully, and we've seen even higher successful transfers in the past few months.
The chart below illustrates the increase of the data transfer success rates year to year since 2018.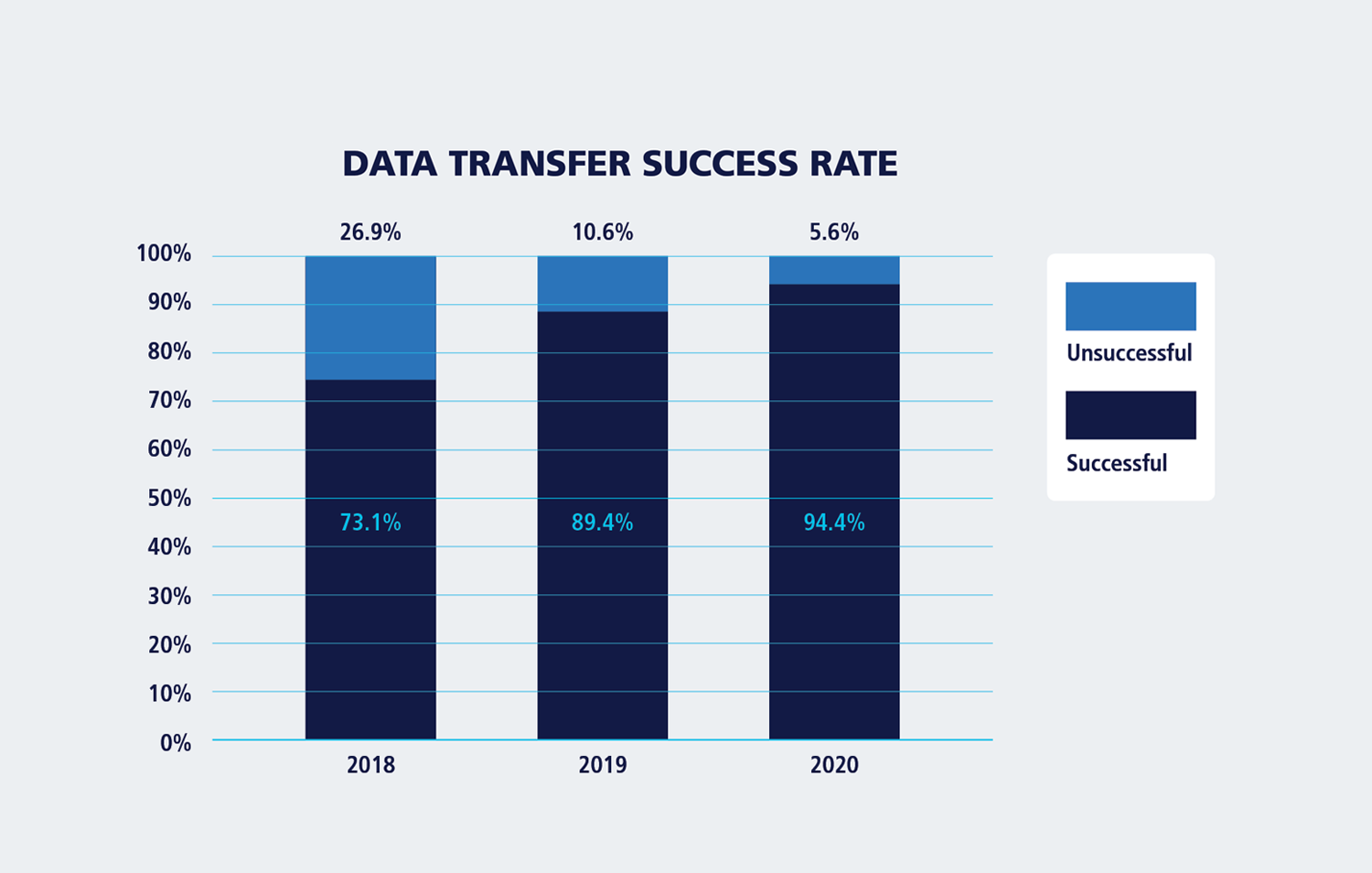 Use the File Validator to Improve Your Data Transfer Success Rate
For an ELD output file to be transferred successfully, providers must ensure the files conform to the technical specifications of the ELD rule. To assist providers in testing this, FMCSA created the ELD File Validator. Simply upload your ELD output file and the File Validator will provide you with a list of format issues that need to be addressed.
ELD providers can use the ELD File Validator when testing a new device, or after implementing software updates.
There is no limit on the number of times providers can use the file validator, and providers are encouraged to use it frequently.
Note that the File Validator may not catch all issues on an initial run. A second run may uncover additional issues. Be sure to run your file through the validator as many times as needed until no issues are detected.